We are highly specialized in providing the best junk removal services.
Patricia Jones
2023-09-11
These 2 guys cleaned out a full basement within 25 minutes and it was a lot of stuff if you need somebody that's reliable dependable last minute these are the guys to call they are fantastic. We truly thank you.P. Jones
We called EJ Hauling because they were the 1st business that populated and open 24hrs. After speaking with the owner we had no expectation of having our junk, that's become an eyesore, hauled away today. Much to our surprise EJ arrived in 20mins. (as he said) and completed the job in less than 10mins!! We will be using EJ Hauling as our go to.
EJ was reasonably priced and through. I made a call at 830am and he completed the required work by early afternoon same day!
adrienne bland
2023-08-26
EJ Hauling was professional and met our expectations. We had an extremely heavy item and added items at the last minute, They accommodated the changes. We highly recommend EJ Haul.
kenneth nelson
2023-08-23
Excellent service same day on time and affordable will use agsin
D T (Prodigious Guy)
2023-08-20
Ej Haul, I appreciate the business today. You provided same day service convenient and reasonable. Thanks again! D Trout
EJ was very professional and got the job done in a great timing. Also, his pricing is reasonable.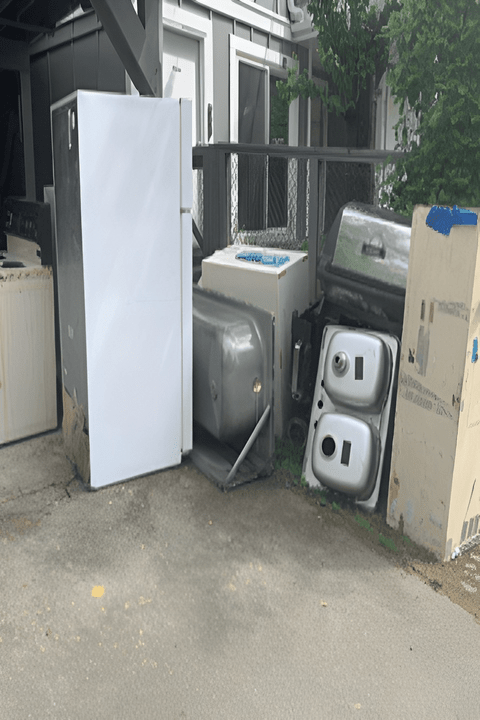 Reliable Removal company - Solution what Saves Your Time!
With EJ Haul Junk Removal, you benefit from our professional team of highly trained experts dedicated to providing exceptional customer service. We arrive on time, ready to tackle any junk removal project, big or small. Our commitment to sustainability means that we dispose of your items responsibly, recycling or donating when possible. We take the stress out of decluttering, leaving you with a sense of relief and a cleaner space.
Our pricing is transparent and competitive, ensuring you get the best value for your money. You'll never encounter hidden fees or surprises when you choose EJ Haul Junk Removal for your hauling and junk removal needs. We believe in fair, upfront pricing that reflects the quality of our service.
Dedicated Team for Hauling and Junk
YOUR JUNK REMOVAL PROCESS WITH EJHAUL
 We get rid of all kinds of varieties and all kinds of appliances. We provide first-class appliance removal service in St Louis Mo to our clients, be it associated with the kitchen, bedroom, bathroom, living room, etc. We pick all kinds of brands and types of appliances be they small or big ones. Office appliances or home appliances removal in St Louis Mo.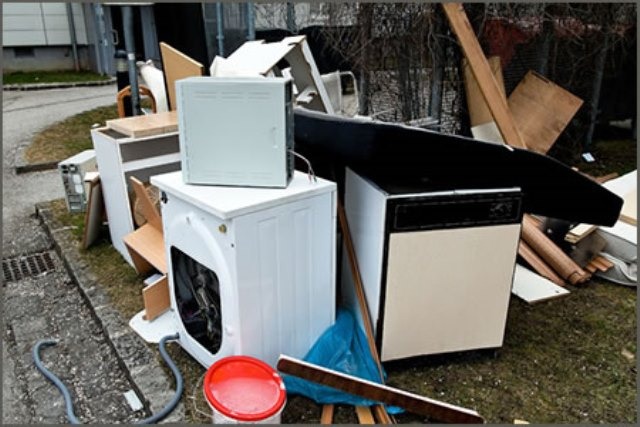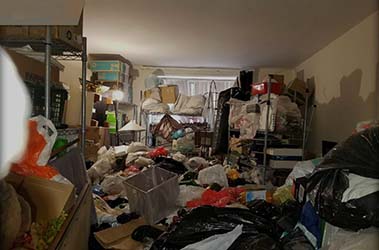 With EJ Haul Junk Removal & Hauling, clients know exactly what to expect. We provide professionalism, efficiency, and exceptional results. EJ Haul Junk Removal & Hauling will make the cleanup during and after your business, corporate or social event effortless. We have the right equipment and the right professional team that will do a seamless and professional job for you.
Small Office Demolition Junk Removal
From getting rid of a drywall, old office equipment, to over-all cleanup services, our team will do all of the physical labor needed for a prosperous commercial demolition  Removal in St Louis Mo Don't waste your treasured time struggling to get rid of built-in furniture, take down cupboards or demolish any room in your property. Let EJ Haul Demolition Removal in St Louis Mo be your solution to all demolition needs.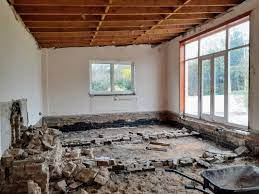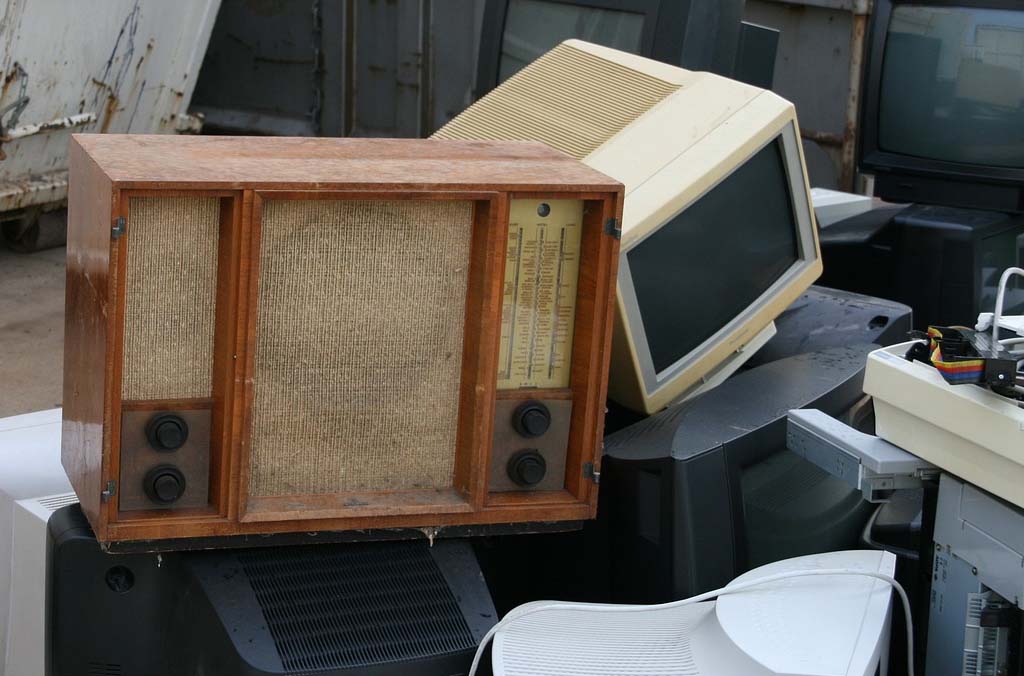 When it comes to Waste Electrical and Electronic Equipment removal St Louis Mo, we ensure customer data security as a priority. We propose a progressive approach to the disposal of retired IT Assets and End of Life electronics. We assure your e-waste will be responsibly collected, dismantled, and recycled. Want your e-waste to be removed St Louis right away
You don't have to stress about the pickup or disposal of that Hot Tub Jacuzzi Removal  in St Louis Mo, EJ Haul Junk Removal & Hauling provides an efficient, safe, and eco-friendly hot tub removal St Louis Mo. We have a team of removal professionals, they will break the tub down and carry it to our specialized truck. We can do it all for you, so contact us now and get Hot Tub Jacuzzi Removal  in St Louis Mo removed without a hassle.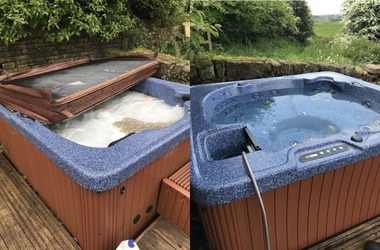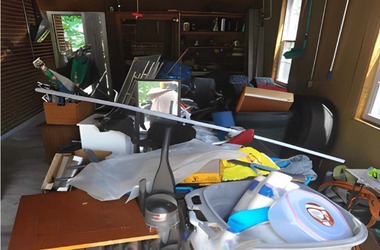 We do Residential as well as Commercial site junk removal in St Charles and St Louis, MO. We provide same-day waste disposal service, we remove junk at very affordable rates, price flexibility is based on the rubbish collected. Our workers are hardworking and fully certified junk removal operators. Contact us now for more information.
If you're looking for the most effective and inexpensive Yard Debris Removal in St. Louis County, MO, then book EJ Haul Junk Removal & Hauling right away. Yards can be pretty messy sometimes and might need debris removal. You can get our yard debris removal in St Louis Mo at the most affordable pricing.
Best Junk Removals Companies
At EJ Haul Junk Removal, we specialize in providing top-notch junk and hauling removal services to the residents and businesses of St. Louis. Our comprehensive range of services includes:
In a bustling city like St. Louis, the accumulation of unwanted junk and debris can become a real headache for homeowners and businesses alike. That's where EJ Haul Junk Removal comes to your rescue. We are your reliable and efficient solution for all your junk and hauling removal needs in the heart of St. Louis. With a commitment to excellence and a passion for cleanliness, we make sure that your space is clutter-free, leaving you with a fresh and welcoming environment.
Reliable long term relationship
We are licensed, insured and bonded
We Will Make Absolutely Any Place Clean, Neat & Tidy
We are highly specialized in providing the best junk removal services in St Louis. We have a team of removal professionals who do everything precisely and efficiently. We have the right equipment and the right professional team that will do a seamless and professional job for you. We can do it all for you, and get it removed without a hassle.
We Are the #1 Junk Removal Company in St Louis Mo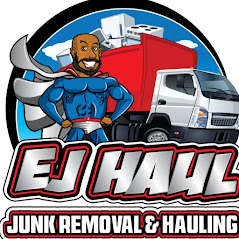 "I can't express how impressed I am with EJ Haul Junk Removal. They came to my home and removed all the unwanted clutter I had in my garage in no time. The team was professional, efficient, and friendly. Not only did they clear out the space, but they also left it clean and organized. I highly recommend their services!"
"EJ Haul Junk Removal is a lifesaver! I recently moved into a new house and had a lot of old furniture and appliances that needed to go. They made the whole process effortless. From the initial phone call to the actual removal, everything was smooth and well-coordinated. I'm thrilled with their service and will definitely use them again."
"I contacted EJ Haul Junk Removal for a construction debris removal project, and I couldn't be happier with the results. They arrived promptly, had all the necessary equipment, and worked efficiently to clear the site. The pricing was fair, and the service was top-notch. If you need junk removal, these are the folks to call!"
"I had a massive yard cleanup project, and EJ Haul Junk Removal exceeded my expectations. They removed piles of branches, leaves, and old outdoor furniture, leaving my yard looking pristine. The crew was courteous and left no mess behind. It was a pleasure working with them, and I highly recommend their services for any junk removal needs."
Ready to Work Together? Build a project with us!
Frequently Asked Questions
EJ Haul Junk and Hauling Removal proudly serves the entire St. Louis area, including the surrounding neighborhoods and suburbs. No matter where you are in St. Louis, we're here to help with your removal needs.
Whether it's a major cleanup project or a commercial hauling job, we have the capacity to handle large-scale tasks. Our experienced team is equipped with the necessary tools and vehicles to efficiently manage even the most substantial hauling and removal projects.
Yes, we prioritize eco-friendly practices. We carefully sort and recycle materials, reducing the environmental impact of our services. Additionally, we donate usable items to local charities whenever possible, ensuring that items find new homes rather than ending up in a landfill.