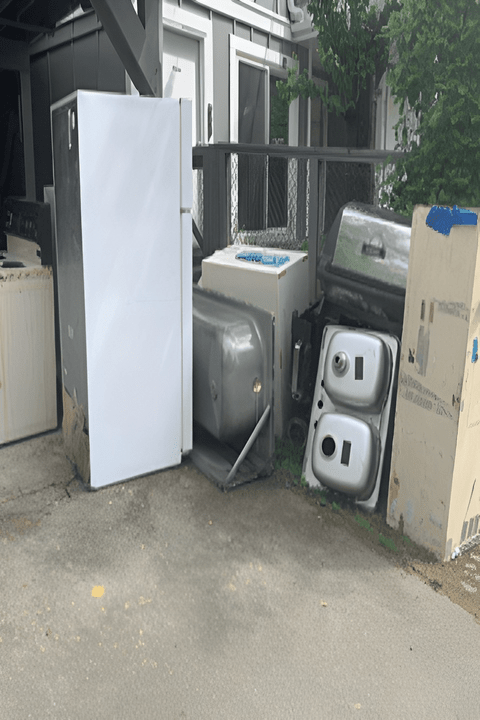 Reliable Removal company - Solution what Saves Your Time!
With EJ Haul Junk Removal, you benefit from our professional team of highly trained experts dedicated to providing exceptional customer service. We arrive on time, ready to tackle any junk removal project, big or small. Our commitment to sustainability means that we dispose of your items responsibly, recycling or donating when possible. We take the stress out of decluttering, leaving you with a sense of relief and a cleaner space.
Our pricing is transparent and competitive, ensuring you get the best value for your money. You'll never encounter hidden fees or surprises when you choose EJ Haul Junk Removal for your hauling and junk removal needs. We believe in fair, upfront pricing that reflects the quality of our service.
Best Junk Removals Companies
At EJ Haul Junk Removal, we specialize in providing top-notch junk and hauling removal services to the residents and businesses of St. Louis. Our comprehensive range of services includes:
In a bustling city like St. Louis, the accumulation of unwanted junk and debris can become a real headache for homeowners and businesses alike. That's where EJ Haul Junk Removal comes to your rescue. We are your reliable and efficient solution for all your junk and hauling removal needs in the heart of St. Louis. With a commitment to excellence and a passion for cleanliness, we make sure that your space is clutter-free, leaving you with a fresh and welcoming environment.
Referral program benefits
Reliable long term relationship
We are licensed, insured and bonded